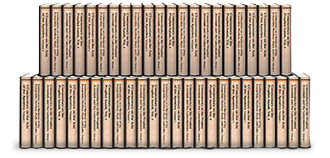 When we speak about election, we always have to understand that we don't have God's view or perspective on it.  We don't have access to all the names written in the book of life, nor can we pry into the secret counsel of God.  The question arises: Why does Peter write to Christians scattered in Asia Minor (modern Turkey) and call them "elect"?  Did Peter know which Christians were elect?  Was that some knowledge he as an apostle had?  No.  Although Peter was an apostle commissioned by Christ, he, like other humans, didn't have access to the secret things of God.  Calvin discussed this topic well in his comments on 1 Peter 1:1.
It may be asked, how could this be found out, for the election of God is hid, and cannot be known without the special revelation of the Spirit; and as every one is made sure of his own election by the testimony of the Spirit, so he can know nothing certain of others. To this I answer, that we are not curiously to inquire about the election of our brethren, but ought on the contrary to regard their calling, so that all who are admitted by faith into the church, are to be counted as the elect; for God thus separates them from the world, which is a sign of election.

It is no objection to say that many fall away, having nothing but the semblance; for it is the judgment of charity and not of faith, when we deem all those elect in whom appears the mark of God's adoption. And that he does not fetch their election from the hidden counsel of God, but gathers it from the effect, is evident from the context; for afterwards he connects it with the sanctification of the Spirit. As far then as they proved that they were regenerated by the Spirit of God, so far did he deem them to be the elect of God, for God does not sanctify any but those whom he has previously elected. [John Calvin, Commentaries on the Catholic Epistles (Bellingham, WA: Logos Bible Software, 2010), 24.]
Calvin's comments are level-headed and align with other biblical teaching.  We don't have to equivocate language and say someone was elect but fell away and lost his election.  Nor do we have to say that we cannot know anything about election, so we best not talk about it at all.  There's a biblical balance and it has to do with what Calvin and others have called the judgment of charity.   Matthew Henry said it this way in his comments on Philippians 4:3b:
We cannot search into that book [the book of life], or know whose names are written there; but we may, in a judgment of charity, conclude that those who labour in the gospel, and are faithful to the interest of Christ and souls, have their names in the book of life.
Shane Lems
Hammond, WI, 54015