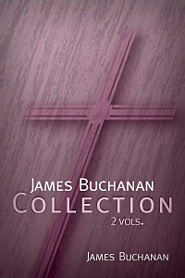 When it comes to justification, the terms "the righteousness of God" and "his righteousness" are very important (Rom 3:21-22, 2 Cor 5:21, etc.).  These phrases have to do with the fact that an ungodly sinner is not justified by his own righteousness, but by the righteousness of Another that is given by grace alone and received by faith alone.  James Buchanan explained this well (I've divided the paragraphs to make it easier to read):
…This righteousness is called 'the righteousness of One,' and 'the obedience of One'—expressions which serve at once to connect it with the work of Christ, and to exclude from it the personal obedience of the many who are justified.

It is called 'the free gift unto justification of life,' and 'the gift of righteousness,' to show that it is bestowed gratuitously by divine grace, and not acquired by our own obedience.

It is called 'the righteousness which is of faith,' or 'the righteousness which is by faith,' both to distinguish it from faith itself, and also to contrast it with another righteousness which is not received by faith, but 'sought for as it were by the works of the law.'

It is called 'the righteousness of God without the law,' to intimate that, while it was 'witnessed by the law and the prophets,' and while, as 'a righteousness,' it must have some relation to the unchangeable rule of rectitude, it was above and beyond what the law could provide, since it depends, not on personal, but on vicarious obedience.

And it is called the righteousness 'which God imputes without works,' to show that it is 'reckoned of grace,' and not 'of debt,'—that 'God justifies the ungodly'2 by placing this righteousness to their account,—and that He makes it theirs, because it was wrought out for them by Him, 'who was delivered for their offences, and rose again for their Justification.'

All these expressions relate to one and the same righteousness—the only righteousness which God has revealed for the justification of sinners — they are all applicable to the vicarious righteousness of Christ — and they serve, by their very diversity, to exhibit it in all its various aspects and relations, and to exclude every other righteousness from the ground of our pardon and acceptance, since there is no other to which all these terms can possibly be applied.
In the next section, Buchanan moves on to prove this related point:
This righteousness —being the merit of a work, and not a mere quality of character —may become ours by being imputed to us, but cannot be communicated by being infused; and must ever continue to belong primarily and, in one important respect, exclusively to Him by whom alone that work was accomplished.
James Buchanan, The Doctrine of Justification: An Outline of Its History in the Church and of Its Exposition from Scripture. (Edinburgh: T&T Clark, 1867), 319–320.
Shane Lems
Hammond, WI, 54015