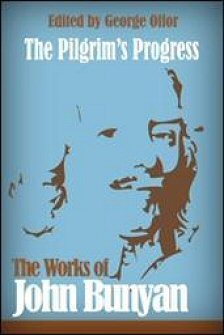 We're doing a study of The Pilgrim's Progress for adult Sunday school this Fall/Winter.  I did read it quite a few years ago; reading it again and studying it in some depth has been a treat!  Here's the song Christian sang after the burden fell off his back and rolled into the mouth of the sepulcher (tomb) and disappeared forever:
"Thus far I did come laden with my sin;
Nor could aught [anything] ease the grief that I was in
Til I came hither: What a place is this!
Must here be the beginning of my bliss?
Must here the burden fall from off my back?
Must here the strings that bound it crack?
Blessed cross! Blessed sepulcher! Blessed rather be
The Man that there was put to shame for me!"
John Bunyan, The Pilgrim's Progress.
Shane Lems
Covenant Presbyterian Church (OPC)
Hammond, WI, 54015