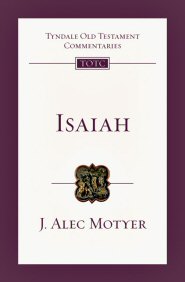 Isaiah 55:1-2 is beautiful biblical poetry that calls all people drink freely from the well of living water:
Come, all you who are thirsty, come to the waters; and you who have no money, come, buy and eat!  Come, buy wine and milk without money and without cost.  Why spend money on what is not bread, and your labor on what does not satisfy?  Listen, listen to me, and eat what is good, and you will delight in the richest of fare. (NIV)
I like how Alec Motyer comments on these verses (emphases his):
v1–2, Free provision for every need. The contrasting promises of waters to drink and the richest of fare (2d) to eat embraces every need and every necessary supply. The first invitation, Come to the waters, underlines a life-threatening need and an abundant supply. The second invitation, come, buy and eat, extended to the one who has no money, highlights inability and helplessness: on the one hand, how can one without money buy? But, on the other hand, nothing can be had without payment (buy). Someone—in context, by implication, the Servant in his saving efficacy—has paid the purchase price. The third invitation, Come, buy wine and milk, without money, stresses the richness of the provision: not just the water of bare necessity but the wine and milk of luxurious satisfaction. Isaiah has already pictured the idolater pouring out gold and silver (46:6) in order to 'feed on ashes' (44:20). The antidote to such lack of discernment (44:19; cf. 40:18–20, 25), mental delusion (44:20) and pointless labour (44:12)—what an exposure of religion without revelation!—is to listen, listen (lit. 'listen listeningly'): to give full attention to listening and do nothing else at all, to give full and undivided attention to the word of God. It is in this way that the ashes of false religion are replaced by the richest of fare.
 J. Alec Motyer, Isaiah: An Introduction and Commentary, vol. 20, Tyndale Old Testament Commentaries (Downers Grove, IL: InterVarsity Press, 1999), 387–388.
Shane Lems
Hammond, WI 54015