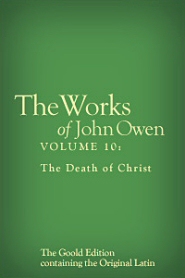 In Reformed theology, following Augustine and ultimately Paul/Scripture, we deny the Arminian position that all people have free will which gives them the power and innate ability to believe in Christ as they wish.  John Owen brilliantly countered this Arminian position of free will in his book, A Display of Arminianism. Below is a section of chapter 12 where he discusses the nature and power of free will.  Notice how Owen refutes the Arminian position by noting that our wills are created (therefore dependent) and corrupt (therefore in bondage to sin):
That, then, which the Arminians claim here in behalf of their free-will is, an absolute independence on God's providence in doing any thing, and of his grace in doing that which is good,—a self-sufficiency in all its operations, a plenary indifferency of doing what we will, this or that, as being neither determined to the one nor inclined to the other by any overruling influence from heaven. So that the good acts of our wills have no dependence on God's providence as they are acts, nor on his grace as they are good; but in both regards proceed from such a principle within us as is no way moved by any superior agent.

Now, the first of these we deny unto our wills, because they are created; and the second, because they are corrupted. Their creation hinders them from doing any thing of themselves without the assistance of God's providence; and their corruption, from doing any thing that is good without his grace. A self-sufficiency for operation, without the effectual motion of Almighty God, the first cause of all things, we can allow neither to men nor angels, unless we intend to make them gods; and a power of doing good, equal unto that they have of doing evil, we must not grant to man by nature, unless we will deny the fall of Adam, and fancy ourselves still in paradise
John Owen, The Works of John Owen, ed. William H. Goold, vol. 10 (Edinburgh: T&T Clark, n.d.), 118–119.
Shane Lems
Covenant Presbyterian Church (OPC)
Hammond, WI, 54015