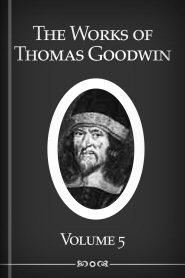 God's promise to perfect his children even extends to Christians who are backsliding or languishing in the faith.  Even in them God will restore and revive the principles of spiritual life.  This is proved by comparing Hebrews 13:20-21 with 1 Peter 5:10.  Thomas Goodwin (d. 1680) argued this truth of perseverance/preservation well in chapter 13 of his book called A Discourse of Election.  Here's part of it that I found especially comforting:
And as for my text (Heb. 13:20-21), if you observe the ground of the promise of preservation there, it is not founded upon men's having continued in an exact walking, in every good work all along from their calling, without any falterings or interruption…to be sure there is no mention of that, but it is founded upon this, that the God of all grace having effectually called them, he will see to it to perfect that work in them in the end, and to the end, and so to bring them back from their wanderings, and strayings aside if they fall out, and to take care not to allow them so far to stray as not to be rescued.
Goodwin was of course talking about the perseverance of the saints here.  He then gave the illustration of a sailor making his final destination even though he had been blown off course from time to time:
So as prove the case, what it may fall out to be in some of these called — and there is not a greater variation and deviation from the north point in the compass, in the several latitudes those that sail run through, than there falls out in variety of cases to these, that yet are a-carrying on to heaven, and will certainly be brought thither — over and besides their driving up and down through several winds of temptations, that like gusts come upon them; whilst vet, take the general steerage of their course, and it is to their desired haven.
Next Goodwin mentioned how the sovereign grace of God is behind the perseverance of the saints:
And the ground of that foundation (perseverance/preservation), namely, that they have been called, lies yet deeper, even in the heart of God that calleth (as Rom. 9, the apostle states it), even in this, 'The God of all grace, who hath called;' and the strength of it lies in this: that the same grace that God put forth in calling them – when they were utterly void of all good works at first, and destitute of the principles thereof, 'dead in sins and trespasses,' – hath engaged itself to perfect it (and will do it, as the promise is, 1 Thes. 5:24, 'Faithful is he that calleth you, who also will do it') he retaining the same grace in his heart towards them….
Thomas Goodwin, The Works of Thomas Goodwin, vol. 9 (Edinburgh: James Nichol, 1864), 389–390.
Shane Lems
Hammond, WI, 54015