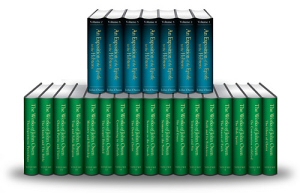 I appreciate this section in John Owen's "Of The Mortification of Sin in Believers":
There are two things that are suited to humble the souls of men, and they are, first, a due consideration of God, and then of themselves; of God, in his greatness, glory, holiness, power, majesty, and authority; of ourselves, in our mean, abject, and sinful condition. Now, of all things in our condition, there is nothing so suited unto this end and purpose as that which lies before us; namely, the vile remainders of enmity against God which are yet in our hearts and natures.

And it is no small evidence of a gracious soul when it is willing to search itself in this matter, and to be helped therein from a word of truth; when it is willing that the word should dive into the secret parts of the heart, and rip open whatever of evil and corruption lies therein. The prophet says of Ephraim, Hos. 10:11, "He loved to tread out the corn" he loved to work when he might eat, to have always the corn before him: but God, says he, would "cause him to plough;" a labor no less needful, though at present not so delightful. Most men love to hear of the doctrine of grace, of the pardon of sin, of free love, and suppose they find food therein; however, it is evident that they grow and thrive in the life and notion of them. But to be breaking up the fallow ground of their hearts, to be inquiring after the weeds and briers that grow in them, they delight not so much, though this be no less necessary than the other.

This path is not so beaten as that of grace, nor so trod in, though it be the only way to come to a true knowledge of grace itself. It may be some, who are wise and grown in other truths, may yet be so little skilled in searching their own hearts, that they may be slow in the perception and understanding of these things. But this sloth and neglect is to be shaken off, if we have any regard unto our own souls

 Owen, J. (n.d.). The works of John Owen. (W. H. Goold, Ed.) (Vol. 6, pp. 200–201). Edinburgh: T&T Clark.
Shane Lems
Covenant Presbyterian Church (OPC)
Hammond, WI, 54015