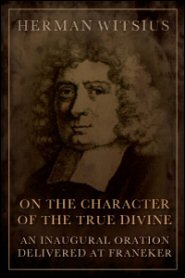 Don't let anyone convince you that those older Reformed theologians were dry, dispassionate teachers who were only concerned about bare doctrine and orthodoxy.  Read what Herman Witsius (d. 1708) had to say about the blessings of Bible study. I take it he's speaking from experience!
The Word of God… when studied attentively, has also an indescribable power of attraction. It fills the mind with the clearest ideas of heavenly truth. Its method of teaching is distinguished by purity, solidity, certainty, and the absence of the least mixture of error. It soothes the mind with an ineffable sweetness, it satisfies the hunger and thirst of sacred knowledge with flowing brooks of honey and butter,it penetrates, by its irresistible power, into the inmost recesses of the heart, it imprints its testimony on the mind so firmly and immoveably, that the believing soul rests upon it with as much security as if it had been carried up to the third heaven, and had heard it directly from God's mouth, it moves all the affections, and, exhaling in every line the most delightful odor of sanctity, breathes it [sanctity] into the soul of the pious reader, even although he perhaps does not reach the full meaning of all that he peruses….
 Witsius, H. (1856). On the Character of the True Divine: An Inaugural Oration, Delivered at Franeker, April 16, 1675 (p. 19). Edinburgh: James Wood.
Shane Lems
Covenant Presbyterian Church (OPC)
Hammond, WI, 54015