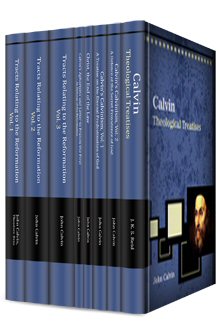 Around 1560 John Calvin wrote "A Brief Confession of Faith" which was probably meant to be a shorter version of his larger confession for French Reformed churches.  Like other Protestant confessions of faith, it gives a good summary of the main teachings of Scripture – summaries which date back to the Nicene and Apostles' creeds.  Below I've posted a paragraph on providence from "A Brief Confession of Faith."  God's sovereign providence is a comforting reality for the Christian.  As we face trials and hardships in life, we pray for submission to the good providence of our good God:
I confess that God once created the world to be its perpetual Governor, but in such manner that nothing can be done or happen without his counsel and providence. And though Satan and the reprobate plot the confusion of all things, and even believers themselves pervert right order by their sins, yet I acknowledge that the Lord, as the Sovereign Prince and ruler of all, brings good out of evil; in short, [he] directs all things as by a kind of secret reins, and overrules them by a certain admirable method, which it becomes us to adore with all submissiveness of mind, since we cannot embrace it in thought.
Calvin, J., & Beveridge, H. (1849). Tracts Relating to the Reformation (Vol. 2, pp. 130–131). Edinburgh: Calvin Translation Society.
Shane Lems
Covenant Presbyterian Church, OPC
Hammond, WI, 54015