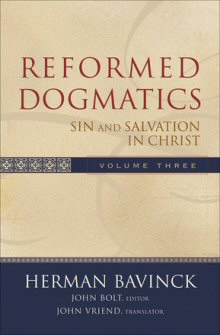 Paul very clearly taught that Adam was a type of Christ (Rom. 5, 1 Cor 15).  I appreciate in Reformed theology how this is explained using other biblical truths.  Here's how Herman Bavinck discussed Adam, Christ, the covenant of works, and Christians:
While it is certainly true that as a human and with reference to himself Christ was subject to the law, it must be emphasized that his incarnation and being human occurred not for himself but for us. Christ never was, and may never be regarded as, a private person, an individual alongside and on the same level as other individuals. He was from the very beginning a public person, the second Adam, the guarantor and head of the elect. As Adam sinned for himself and by this act imposed guilt and death on all those he represented, so Christ, by his righteousness and obedience, acquired forgiveness and life for all his own. Even more, as a human being Christ was certainly subject to the law of God as the rule of life; even believers are never exempted from the law in that sense. But Christ related himself to the law in still a very different way, namely, as the law of the covenant of works. Adam was not only obligated to keep the law but was confronted in the covenant of works with that law as the way to eternal life, a life he did not yet possess. But Christ, in virtue of his union with the divine nature, already had this eternal and blessed life. This life he voluntarily relinquished. He submitted himself to the law of the covenant of works as the way to eternal life for himself and his own.

The obedience that Christ accorded to the law, therefore, was totally voluntary. Not his death alone, as Anselm said, but his entire life was an act of self-denial, a self-offering presented by him as head in the place of his own.
 Bavinck, H., Bolt, J., & Vriend, J. (2006). Reformed Dogmatics: Sin and Salvation in Christ (Vol. 3, p. 379). Grand Rapids, MI: Baker Academic.
Shane Lems
Hammond, WI, 54015