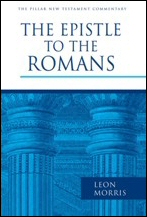 Here's a helpful commentary by Leon Morris on Paul's discussion of God's anger or wrath being revealed against man's ungodliness and unrighteousness (Rom. 1:18):
It is, of course, true that God is love. But it is not true that this rules out any realistic view of God's wrath.  …Wrath is perhaps not an ideal term, for with us it so easily comes to denote an emotion characterized by loss of self-control and a violent concern for selfish interests. But these are not necessary constituents of wrath, and both are absent from the "righteous indignation" which gives us the best human analogy. In any case "wrath" is the word the Bible uses, and we need the strongest of reasons for abandoning it. It is a term that expresses the settled and active opposition of God's holy nature to everything that is evil. Until some better suggestion is made we do well to stick to the biblical term to convey the biblical idea. What we should not do is to abandon the idea that the wrath is personal. This leads to the position that God does not care about sin, or at least does not care enough to act. It is impossible to reconcile such a morally neutral position with the scriptural teaching about God. The Bible in general and Paul in particular see God as personally active in opposing sin.
 Leon Morris, The Epistle to the Romans (Grand Rapids, MI; Leicester, England: W.B. Eerdmans; Inter-Varsity Press, 1988), 76.
Shane Lems
Hammond, WI