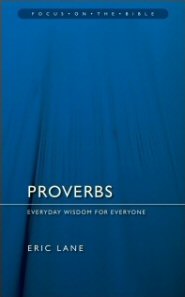 Earlier I referenced Proverbs 27:2 as a good text for those of us who are on social media (link). While studying Proverbs in sermon preparation, I found another one I thought was helpful for social media users: Proverbs 26:17.  It has to do with meddling in an argument not your own.  Here it is in a few translations:
Like one who takes a dog by the ears is he who passes by and meddles with strife not belonging to him (NASB).

Like one who grabs a wild dog by the ears, so is the person passing by who becomes furious over a quarrel not his own (NET).

Like one who grabs a stray dog by the ears is someone who rushes into a quarrel not their own (NIV).

Interfering in someone else's argument is as foolish as yanking a dog's ears (NLT).
I have to admit I don't read blogs and I don't have a Facebook account, but I am somewhat familiar with social media discussions.  To me, they are often quite frustrating/discouraging and are one of the major reasons I generally don't follow much social media (aside from baseball news!). Here are some helpful comments by Eric Lane on 26:17:
The expression seizes a dog by the ears probably means you are trying to pull it off another dog with which it is fighting. The result would be that the bared teeth will bite you. Intervening in a quarrel on which you happen as a passer-by is similarly dangerous. It is likely to make things worse. But in the Gospel age are we not supposed to be 'peacemakers' (Matt. 5:9)? The interesting thing is that Jesus himself refused to become involved in a domestic dispute (Luke 12:14) and the apostles counselled against meddling (1 Pet. 4:15) and arguing (2 Tim. 2:23). This shows that peacemaking requires more care and preparation than is possible for the mere passer-by, who knows neither the parties nor the full facts of the matter. Before we can successfully reconcile we need enough information to make a right judgment and the confidence of the parties concerned.
Charles Bridges' comments are also helpful:
Even with Christian intentions, many of us are too fond of meddling in other peoples' affairs. Uninvited interference seldom avails with the contending parties. The true peacemaker, while he deplores quarrels, knows that interference at the moment of irritation will kindle rather than extinguish the fire. So his self-control is not indifference. He commits the matter to him whose wisdom he so greatly needs. He will take the first appropriate moment for favorable remonstrance.
These things are worth thinking about before getting wrapped up in social media arguments.
The above quotes are found in Eric Lane, Proverbs: Everyday Wisdom for Everyone, (Great Britain: Christian Focus Publications, 2000), 341–342. and  Charles Bridges, Proverbs, Crossway Classic Commentaries (Wheaton, IL: Crossway Books, 2001), 236.
Shane Lems
Hammond, WI, 54015