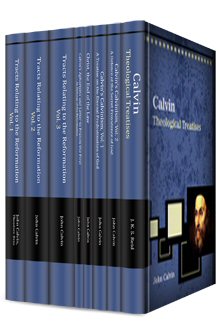 Those whom God justifies he also sanctifies.  These two truths are twin truths.  Where one is the other will also be.  We don't want to separate justification and sanctification.  On the other hand, we don't want to mix them together.  We need to make a proper biblical distinction between the two or we mess up the gospel of grace.  John Calvin understood this and explained it well more than a few times.  Here's one instance from his tract called "On the True Method of Giving Peace to Christendom and Reforming the Church."  (Note that "regeneration" in this context is broadly defined and means renewal and sanctification.)
Let the children of God consider that regeneration is necessary to them, but that, nevertheless, their full righteousness consists in Christ:

—let them understand that they have been ordained and created unto holiness of life and the study of good works, but that, nevertheless, they must recline on the merits of Christ with their whole soul;

—let them enjoy the righteousness of life which has been bestowed upon them, still, however, distrusting it so as not to bring before the tribunal of God any other trust than trust in the obedience of Christ.
 John Calvin and Henry Beveridge, Tracts Relating to the Reformation, vol. 3 (Edinburgh: Calvin Translation Society, 1851), 246.
Shane Lems
Hammond, WI, 54015