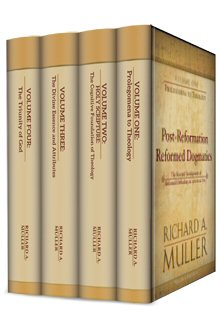 It's very hard for most  Christians in the West to imagine what it would be like if they didn't have a Bible at home to read.  It's even harder to imagine the church telling us not to read the Bible and not wanting it to be translated into common languages.  This was the very situation before the Reformation.  The Roman Catholic church neither wanted common people to read Scriptures nor did Rome want the Scriptures to be translated into the common language of the people.  Thankfully the Reformation happened!  Here's a paragraph about this topic from Richard Muller's
PRRD
volume on Scripture (volume two):
Against the Roman objections that lay reading of the vernacular Scriptures is detrimental to the life and teaching of the church and that such reading is hardly necessary to salvation, the Reformed respond that the problem of abuse in no way undermines the command of God to read and study the Scriptures.  …The reading of Scripture is enjoined on those who are able, for the sake of strengthening them in their faith and shielding them against the enemies of God. What is more, the Roman claim that the reading of the Scripture by laity breeds heresy falls short of the mark inasmuch as heresy is founded not on reading per se, but on mistaken reading—and the careful, informed, and reverent reading of Scripture will preserve the faithful from the errors of the heretics. As for the argument that "holy things are not given to dogs," it is quite clear from the text (Matt. 7:6) that Christ does not here refer to the reading of Scripture and does not intend to designate the children of God as dogs—rather he means that the symbols of divine grace are not to be given to the unfaithful.
Richard A. Muller, Post-Reformation Reformed Dogmatics: The Rise and Development of Reformed Orthodoxy; Volume 2: The Cognitive Foundation of Theology, 2nd ed. (Grand Rapids, MI: Baker Academic, 2003), 467–468.
Shane Lems
Covenant Presbyterian Church (OPC)
Hammond, WI