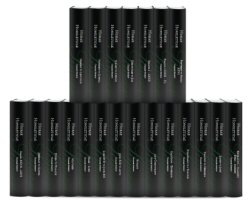 As long as I can remember I have resonated with the teaching that the law of God is a guide of gratitude for the Christian's life.  I've always liked how the Heidelberg Catechism says that obeying the law is a Christian's way of saying "thanks" to God for salvation by grace alone through faith alone in Christ alone (Q/A 2, 32).  I also appreciate how the Westminster Confession says that the law isn't a covenant of works for believers, by which they should seek justification; rather, it is "of great use to them" as a "rule of life informing them of the will of God, and their duty; it directs and binds them to walk accordingly" (WCF 19.6).  Along with these insights, here are some helpful comments by Charles Simeon on 1 John 2:6 (the one who says he abides in Him ought himself to walk in the same manner as He walked – NASB).
There are some who deny that the law is to the believer a rule of life. But supposing this error could not be refuted by direct testimony, which it easily and abundantly may, what would the advocates of it gain, if once they admitted, what I suppose no man would deny, that Christ is an example for us to follow? Did not he "fulfil all righteousness," even to the utmost extent of the moral law? And if he did, and is an example to us, must not we obey the law in the same manner, and to the same extent? We are not indeed to fulfil it for the same ends; because he alone, as the Mediator between God and man, can save men by his obedience unto death: but in all that he did as a man, we are to follow his steps: and if we neglect to do so, we shew, that we have no part or lot in his salvation.
Charles Simeon, Horae Homileticae: James to Jude, vol. 20 (London: Holdsworth and Ball, 1833), 382–383.
Shane Lems
Hammond, WI