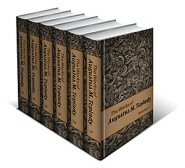 Here's a helpful illustration on the perseverance of the saints by Augustus Toplady:
Arminianism represents God's Spirit, as if he acted like the guard of a stage-coach, who sees the passengers safe out of town for a few miles; and then, making his bow, turns back, and leaves them to pursue the rest of the journey by themselves. But divine grace does not thus deal by God's travellers. It accompanies them to their journey's end, and without fail. So that the meanest pilgrim to Zion may shout, with David, in full certainty of faith, "Surely, goodness and mercy shall follow me all my days, and I shall dwell in the house of the Lord for ever". Therefore, for preserving grace, "Not unto us, O Lord, not unto us, but to thy name give the glory," for thy loving mercy, and for thy truth's sake.

After God has led his people through the wilderness of life, and brought them to the edge of that river which lies between them and the heavenly Canaan, will he suspend his care of them, in that time of deepest need? No, blessed be his name! On the contrary, he always – safely, and, generally, comfortably – escorts them over to the other side; to that good land which is very far off, to that goodly mountain, and Lebanon.
Augustus M. Toplady, The Works of Augustus M. Toplady, vol. 3 (London: Richard Baynes, 1825), 186.
Shane Lems
Covenant Presbyterian Church (OPC)
Hammond, WI