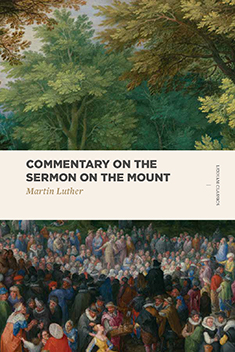 Martin Luther was quick to point out the spiritual abuses and unbiblical practices in many monasteries of his day.  In his
commentary on the Sermon on the Mount
, specifically Matthew 6:7-13, Luther noted how many monks thought of prayer as a work:
Therefore they have themselves said that there is no harder work than to pray; and that is in fact true, if you aim to make a work or labor out of your praying, imposing upon your body to read or sing so many hours continuously, so that any day laborer would rather choose to thresh for a whole day, than only to move his mouth for two or three hours one after another, or look straight into a book. In short their prayer was not a sighing or desire of the heart, but a mere force-work of the mouth or tongue: so that if a monk has been reading or muttering his Horas for forty years, he has not prayed from his heart for an hour during all that time. For they never think of presenting their wants before God in their prayers, but they think only that they must do it, and God must regard this trouble and toil.
So Luther was pointing out that the medieval monastic view of prayer was wrong since it viewed prayer as a work to gain favor with God.  Many thought that long prayers would get God's attention and impress him.  Luther, however, would have none of that:
But the Christian's prayer, which is offered in faith upon the promise of God, and presents before him from the heart its need, that is easy, and occasions no labor. For faith soon tells what it wants, yes, with a sigh that the heart utters and that cannot be reached or uttered in words, as Paul says. The Christian prays, and because he knows that God hears him, he does not need to prate everlastingly. Thus the saints in the Scriptures prayed, as Elijah, Elisha, David and others, with short, but strong and powerful words; as we see in the Psalms, in which there is hardly one that has a prayer of more than five or six verses. Therefore the old fathers have very properly said, there is no use in many long prayers, but they praise the short ejaculatory prayers, in which one lifts a sigh heavenward with a word or two; which one can do very often when he is reading, writing, or doing some other work.

…In short, one should pray short, but often and strongly; for God does not ask how much and long one has prayed, but how good it is and how it comes from the heart."
Martin Luther, Commentary on the Sermon on the Mount (Bellingham: Lexham Press, 2017), p. 166.
Shane Lems
Hammond, WI