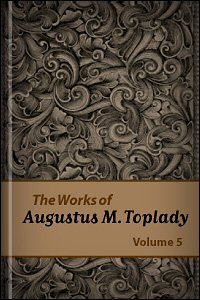 Hypercalvinism is a serious distortion of the gospel and the grace of God.  In hypercalvinist circles you'll hear sermons on election and reprobation, but you'll rarely hear calls to faith and repentance.  Hypercalvinists don't want to sound Arminian so they usually don't use terms like "receive Christ" or "flee to Jesus."  Hypercalvinism shows up in practice too: if someone is elect, no need to worry about how he or she lives, speaks, or acts.  He's elect, all is well – we need not be too concerned if he sleeps through sermons, swears like a sailor, or drinks too much on days that end with "y".  So goes unbiblical the hypercalvinist logic.
Biblical preaching, however, not only explains election and reprobation, it also calls people (including professing believers) to repentance and faith.  Biblical, Calvinistic preachers are not afraid to use terms like "receive Christ," and "flee to Jesus; come to the Lord!" True Calvinists bow to Scripture and admonish professing believers who are not living according to Scripture.  In fact, in Reformed theology, we teach that the doctrine of election leads to godly – not godless – living (see WCF 3.6, 8).  G. Zanchi, a 16th century Protestant Reformer, said one argument (among others) for the preaching of predestination is this:
..Namely, that, by it, we may be excited to the practice of universal godliness. The knowledge of God's love to you, will make you an ardent lover of God: and, the more love you have to God, the more will you excel in all the duties and offices of love. Add to this, that the scripture view of predestination includes the means, as well as the end. Christian predestinarians are for keeping together what God hath joined. He who is for attaining the end, without going to it through the means, is a self-deluding enthusiast. He, on the other hand, who carefully and conscientiously, uses the means of salvation, as steps to the end, is the true Calvinist.

Now, eternal life being that, to which the elect are ultimately destined; faith (the effect of saving grace), and sanctification (the effect of faith), are blessings, to which the elect are intermediately appointed.  "According as he hath chosen us in him, before the foundation of the world, that we should be holy and without blame before him in love" (Eph. 1:4). "We are his workmanship, created in Christ Jesus unto good works, which God hath before ordained, that we should walk in them" (Eph. 2:10).  "Knowing, brethren beloved, your election of God – Ye became followers of us and of the Lord" (1 Thess. 1:4, 6).  "God hath chosen you to salvation, through sanctification of the spirit and belief of the truth" (2 Thess. 2:13).  "Elect, according to the foreknowledge [or, ancient love] of God the Father, through sanctification of the spirit, unto obedience" (1 Pet. 1:2).
I appreciate Zanchi's words and Scripture quotes: the biblical view of predestination includes the means as well as the end.  Election and godly living go hand in hand.  God has lovingly and graciously chosen his people not so they can live however they selfishly see fit, but so that they love him and obey him.  Obedience to God is one fruit of election.
The above quotation is taken from Augustus Toplady's translation of G. Zanchi's The Doctrine of Absolute Predestination found on p. 294 of volume 5 of Toplady's Works.
Shane Lems
Covenant Presbyterian Church (OPC)
Hammond, WI