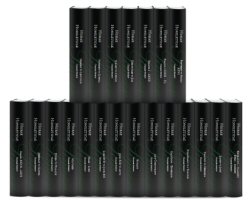 I appreciated this commentary and application by Charles Simeon as he discussed the story of the fiery snakes in Numbers 21 – the story Jesus referred to in his discussion with Nicodemus (John 3:14-15):
O how are we indebted to God for the light of his blessed Gospel! Little did the Israelites know what a stupendous mercy was here exhibited to their view. Doubtless, as a mere ordinance for the healing of their bodies, they would be thankful for it; but how thankful should we be, who see in it such a wonderful provision for our souls! Let us contemplate it: God's co-equal, co-eternal Son, Jehovah's Fellow, made incarnate! The Deity himself assuming our nature with all its sinless infirmities, and dying an accursed death upon the cross and this too for the salvation of his own rebellious creatures! O let us never for one moment forget, that this is the means which God has appointed for our deliverance from death and hell: let us contemplate it, till our hearts are altogether absorbed in wonder, love, and praise.
Charles Simeon, Horae Homileticae: Numbers to Joshua, vol. 2 (London: Samuel Holdsworth, 1836), 128.
Shane Lems
Covenant Presbyterian Church (OPC)
Hammond, WI