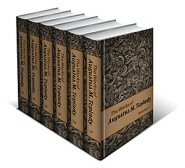 In 1773, Augustus Toplady wrote to a friend about his dialogue with an Arminian, Mr. Oliver.  It's a longer discourse, but here's a section where Toplady, who himself was an Arminian when young, recounted his own story:
When I was a lad of 15 or 16 years old, I was haranguing, in company, on the doctrine of free-will, as you are now. A good old gentleman rose from his chair, and coming to mine, held me by one of my coat buttons, while he spoke as follows: "My dear sir, you have been talking largely in favor of man's free agency. Allow me to leave argument, and come to experience. How was it with you, when God first laid hold on you by effectual grace? had you any hand in procuring it? Nay, would you not have resisted and baffled God's Spirit, if he had left you to your will?" I was more embarrassed with this question, than I was willing to show. Yet I had then too much pride to confess how much I was nonplussed by this calm and single interrogation. However, before I was eighteen, God was graciously pleased to enlighten me into that precious chain of truths which, through his good hand upon me, I still abide by.

Permit me, Mr. Oliver, to put the above question to you. I trust, you have experienced something of a work of God, upon your heart. What say you? Did you choose God, or did God choose you? Did he lay hold on you, or did you lay hold on him?

Oliver: I must own to you, that, before my conversion, I was one of the most abandoned swearers and drunkards in England. I received my serious impressions from Mr. Whitefield. On the day of the evening in which I first heard him preach, I suppose I had not sworn so few as forty profane oaths.

Toplady: Then it is very clear that your conversion, at least, was not conditional.

Oliver: I will not say, that I procured grace of myself. Nor will I say, how far I might have resisted it.

Toplady: I plainly perceive, that you are not disposed to return a direct answer to my first question. But, if you will not answer it to me, let me request you to take an early opportunity of answering it on your knees before God in prayer. Go to your closet, and pour out your heart in his presence: and beg him to show you, whether you was converted by free-will, or by free-grace alone. —— To this he gave little or no reply.
Augustus M. Toplady, The Works of Augustus M. Toplady, vol. 6 (London; Edinburgh: William Baynes and Son; H. S. Baynes, 1825), 175–177.
Shane Lems