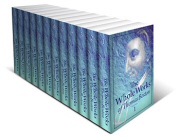 When I was quite young, I learned the first question and answer of the Heidelberg Catechism.  I haven't forgotten it; it's stuck with me for around 30 years.  I love the whole thing, but especially these phrases: "[My only comfort is] that I am not my own, but belong, body and soul, in life and in death, to my faithful Savior, Jesus Christ."
Speaking of belonging to Christ, Thomas Boston preached a three-part sermon called, "The Saint's [are] God's Servants and Property."  In the second sermon, he said that one major blessing of belonging to Christ, of giving ourselves to the Lord, is that it promotes our sanctification.  If we consider ourselves as his only, his wholly, and his forever, it will help us grow in grace.  How?  Boston lists eight ways; I'll summarize/edit them below:
It will be an antidote against backsliding.  The consideration of you belonging to the Lord will make you say with Jephthah, 'I have opened my mouth to the Lord, and I cannot take back my vow.'  If you remember that you belong to God, this will help you say I must not, I cannot go back to my former ways.
It will afford an answer to every temptation.  It will make you say with Joseph, 'How can I do this great wickedness, and sin against God?'  When you meet temptation, you can say, 'I am the Lord's, I am not at my own disposal; whatever others do I cannot, for I have given myself away to the Lord, to fight under his banner, against the devil, the world, and the flesh.'
It will be a spur to duty.  1 Cor. 6:19-20.  If we be the Lord's servants, we must serve him.  If we are planted in the house of God, we must bear fruit.  A servant honors his master.  It is our duty to obey the Lord since we are his.
It will kindle the fire of zeal for God, to devote all you are or have to the promoting of God's honor in the world.  If we were impressed more with the fact that we belong to Christ, we would stand more firmly against evil, and stand up for God's honor, truth, and the cause of holiness.  If we have a great impression that we belong to the Lord, we will see ourselves as obliged to employ for God whatever we have or whatever we are.
It will prepare us for the hardest part of service that God puts before us.  If we consider that we belong to Jesus, it will help us obey him without grumbling or complaining.  We will (as it were) cut off our hand if it causes us to sin, or pluck out our eye if it causes us to sin, because he asked us to.  When we give ourselves to the Lord, we are saying with Paul, 'Lord, what will you have me do?'  (Acts 9:6).
It will help us handle a difficult lot that God gives us.  If God decides to take away our health, our wealth, our relations, or what have you, we must consider that we belong to him, and that all we have is his.  Then we say, 'I am the Lord's, everything I am and have are his; I have put them all in his hands, to give or withhold as he sees good.  Because I belong to him, I will let him do what seems good to me.'
It will help us determine which side to go to when the question is asked by Christ: 'Who is on my side?'  Many will not go to Christ's side, but if we remember that we belong to Christ, we will go to his side every time the question is asked.  Belonging to Christ will help us always identify with Christ.
It will help us suffer with Christ.  This is what made Paul's heart strong when he was a prisoner in the ship that was sinking.  If you belong wholly to the Lord, even your life is in his hands, you are at his disposal.  Remembering this will help you lay your life down at his feet when the time comes.
Dear Christian, you were bought with a price – the precious blood of Christ.  You belong to him; you are his.  Remember that each day!  By God's grace, this truth will help you grow in holiness and obedience.
The above quotes are found in volume 9 of Boston's Works, sermon #41.
Shane Lems
Hammond, WI