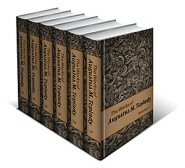 In Volume 3 of the Works of Augustus Toplady there's a chapter called, "An Essay on the various fears to which God's people are liable." It's a helpful chapter; I highlighted various sections of it.  One section that was edifying for me was Toplady's explanation of how God sovereignly uses trials, or "spiritual distresses and misgivings:"
Spiritual distresses and misgivings have a tendency, through grace, to keep us sensible of our sinfulness and helplessness (as Paul's temptations clipped the wings of his pride, and restrained him from being exalted above measure). They conduce to make us watchful and circumspect; to make us feel the pulse of our souls, by frequent and severe self-examination; to kindle longing aspirations after God and communion with him; to lay us low at the footstool of Jehovah's sovereignty; to endear Christ's blood, righteousness, and intercession; and put us upon looking up to the holy Spirit in prayer, for the support of his presence, and for the unction of his comforts, which alone are able to enlighten and to chase away the darkness of our minds.
Augustus Toplady, Works, Vol 3.
Shane lems