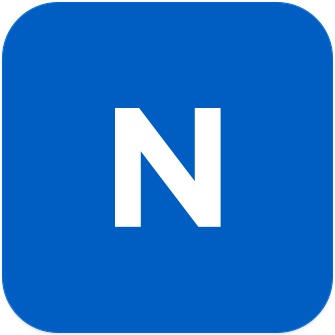 Logos Bible Software is always expanding, updating, and improving their product(s).  As with all technology, sometimes it's hard to keep up with the changes and improvements!  I've been using Logos since June 2014 and I'm still learning how to utilize its many benefits; I still often find things in Logos 6 that I didn't know before (for example, it has very detailed and precise text highlighting/marking options).  Recently, the Faithlife company released Logos Now, a yearly or monthly subscription based upgrade to Logos Bible software.
What is Logos Now?  It might sound confusing at first, but it is basically a subscription that gives you Logos updates before they are released at a later date.  If you subscribe to Logos Now, you don't have to wait six months (or however long) for new/improved Logos products.  For example, in my Logos Now subscription, I received the new concordance feature, the systematic theologies guide (links Bible texts to where they are found in STs), and corresponding words visual filter (which instantly highlights the same word on the screen/text).  The list of Logos Now updates can be found HERE (scroll down) and HERE (scroll down).  In case you're interested, there's also a beta version of a Logos web app – which means you'll be able to do some Logos work on a web browser (but it's still a work in progress).
What do I like about it?  Well, I have used the concordance feature when studying Galatians.  With the concordance, I can look for the most common words in Galatians (or whatever Bible range you set) and whittle down the list to only include verbs, or nouns, or senses (e.g. above, alone, etc), or biblical entity (place, person, etc).  It can also search with some more detail.  It makes word studies (Greek, Hebrew, and English) very slick.
I also appreciate the multiple resources option.  This option (which you can turn on or off) means you can put (for instance) an English Bible translation (like the NASB) along side the Greek or Hebrew.  So if I bring up Galatians 1:1-3, for example, on the left I see the NASB and on the right I see the NA Greek NT.  When you click on the English, the Greek also highlights so you can easily see the two together.  I use this feature every day in  my studies.
It did take me a week or two to figure these updates out – and that I even had them.  Since Logos has so many parts/pieces to it, sometimes it's easy to miss a feature or features.  I have to admit I was a bit frustrated at first because I didn't know what I got, but after some digging I understand now.  Logos can be overwhelming and frustrating because of its size and product releases – how do we keep up?!  As with other loaded software, you do have to be patient and realize it will take some time and effort to really get going in/with it.  Thankfully Logos has good instructions and nice videos online to help learn the nuances. This subtracts from the frustration for sure.
So who should get Logos Now?  Well, it does cost $89 for the year (with two free months included; or pay month by month at $8.99).  The customer service is free (and helpful in my experience!) and in October there are some books included in the package (though none that caught my eye) and a free training webinar.  If the price is too steep or you're not interested in the updates, you'll be fine with waiting until they're officially released.  If you can afford it and want these and other updates sooner rather than later, you may want to think about this subscription.  Again, you can read more about it online.  (FYI: if you don't have Logos and are interested, here's a 15% discount code: READERS6.)
Feel free to let me know if you have questions or comments!
NOTE: I received a subscription to Logos Now in exchange for an honest review of the product.
shane lems
covenant presbyterian church (OPC)
hammond, wi