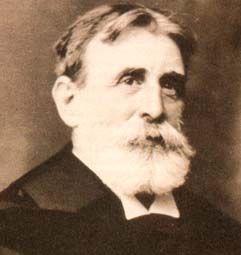 The Men's Book Club at Christ Reformed Church has been working through Bryan Holstrom's fine volume Thinking Rightly of Christ: What Scripture Really Says About Him – And Why It Matters. For our upcoming meeting, chapter 4, "He Was Born of a Virgin (Matt. 1:23)" will be part of our discussion.
Since I don't often find myself having to defend the virgin birth of Christ, I got to thinking about the issue more and dug back through some other books on my shelves addressing the topic.  I do not own J. Gresham Machen's book, and I found that James Orr's chapter in The Fundamentals was not as detailed as I would have liked.  But in vol. 3 of The Works of Benjamin B. Warfield, entitled Christology and Criticism, I found an appendix entitled "The Supernatural Birth of Jesus" which was an essay Warfield wrote at the request of the editors of the American Journal of Theology.  It it, Warfield defends the necessity of affirming Jesus' supernatural, i.e., virgin, birth.
It was an interesting read.  I found the following passage especially intriguing:
No one can doubt that the Christianity of the New Testament is supernaturalistic through and through.  Whether we have regard to the person of Jesus or to the salvation he brought to men, the primary note of this Christianity certainly is supernaturalism.  He who walked the earth as its Lord, and whom the very winds and waves obeyed; who could not be holden of the grave, but burst the bonds of death and ascended into the heavens in the sight of man: he who now sits at the right hand of God and sheds down his gift of salvation through his Spirit upon the men of his choice – it were impossible that such a one should have entered the world undistinguished among common men.  His supernatural birth is given already, in a word, in his supernatural life and his supernatural work, and forms an indispensable element in the supernatural religion which he founded.

It would no doubt be difficult – or impossible, if you will – to believe that a natural Jesus had a supernatural origin; or, going at once to the root of the matter, that a natural "salvation" requires a supernatural Redeemer.  Much of the Christianity about us today is distinctively, and even polemically, to use von Hartmann's term, "autosoteric"; and he who feels entirely competent to save himself finds a natural difficulty in believing that God must intervene to save him.  I fully agree with the adherents of this "autosoteric" Christianity, that from their point of view a supernatural birth for Jesus would be devoid of significance, and therefore incredible.  They should with similar frankness allow to me, I think, that to the Christianity of the New Testament, on the other hand, just because it stands as the opposite pole to their "autosoteric Christianity," the supernatural birth of Jesus is a necessity.

Pgs. 451-452. (Bold emphasis added.)
Warfield concludes:
The supernatural Christ and the supernatural salvation carry with them by an inevitable consequence the supernatural birth.

Pg. 452.
Isn't this the key?  Those who are unimpressed with the need for a supernatural salvation will be equally unimpressed with the need for a supernatural savior.  Those of us who take seriously the fact that we are dead in our sins, needing nothing less than a resurrection-miracle to take place in our lives, are much more likely to take seriously the need for a supernatural Christ, a Christ who exudes supernaturalism from every pore, so to speak, including a supernatural conception and a virgin birth.
Perhaps there are people who deny the necessity of the virgin birth and still hold to biblical view of total depravity, denying the autosoterism that Warfield describes (and critiques) here and elsewhere.  I'd be curious to read why they think they way they do.
As for me, I heartily agree with Warfield:
Our answer will be one thing if we are thinking of what many about us are vaguely and vainly calling "Christianity," and perhaps quite another thing if we are thinking of the Christianity of Christ and his apostles, recorded in the New Testament, and drawn from the New Testament by the historical church through all ages.  This later is the only Christianity in which I can personally have more than a historical interest.

Pg. 450.
___________________
Andrew Compton
Christ Reformed Church
Anaheim, CA